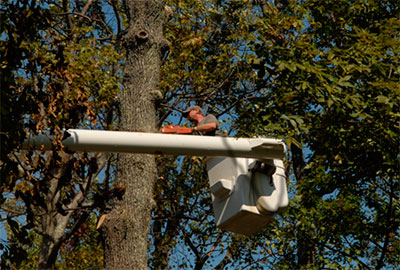 Bucket Truck Services
Bucket trucks are very useful when it comes to proper trimming and pruning. There are trees that have hard to reach areas, which even climbers can't reach. With our Bucket truck, we know we can.
There is a huge advantage of a tree service having the proper equipment to do a job. Our 65-foot bucket truck has proved itself as a necessity enabling us to do our job correctly time and time again! By utilizing the lift on our bucket truck, we can get in hard to reach places high off the ground.
The lift not only provides a huge safety factor for our tree removal staff, but helps protect surrounding trees, buildings and property during the tree removal process.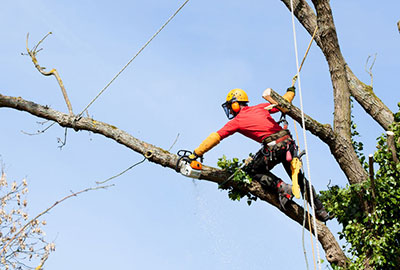 Expert Climbing Services
With over 30 years of climbing experience, Shenandoah Tree Service has met its fair share of problem trees. We tackle each removal or trimming job with different techniques depending on the surroundings.
Some trees are inaccessible for our bucket truck to get to so they must be climbed. Some trees are as easy as climbing and attaching a rope to aid in pulling over. Other trees must be pieced down in small sections and lowered with ropes and pulleys to alleviate any damage to property and surroundings. No problem, we've got you covered !
Climbing also offers access to the middle of the canopy to provide better trimming and thinning access than a bucket truck. It allows us to maneuver within the canopy more freely thus allowing to get to the hard to reach places, which results in a more uniform and professional job. just give us a call if you have questions about what the right approach would be for your situation.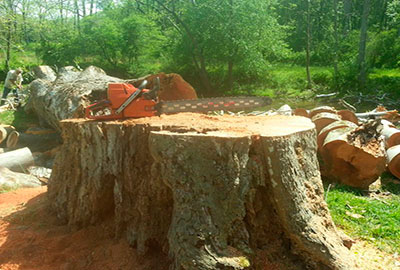 Tree Removal
There's no reason to put up with hazardous or dangerous trees around your home, especially when having them quickly removed is just a phone call away! Your unwanted trees can create a threat or a challenge in a variety of ways This is why tree removal is sometimes necessary.
Poorly maintained or overgrown trees can make your yard look poorly kept and cluttered with falling debris such as dead branches, leafs, limbs and twigs.
Trees can also get in the way of new development projects such as the installation off a new driveway or the construction of a room addition, shed or other property improvement.
It doesn't matter why you need a tree removal performed, all that matters is that you need your tree gone. You will appreciate the well-maintained look of your turf once your difficult tree is taken care of, and you know your home is more safe and secure.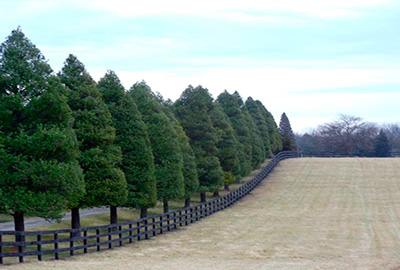 Pruning Trimming Thinning
Overgrown trees can become unwieldy, growing over property lines or getting tangled in power lines. Overgrown trees are also known to trap moisture and grow fungus and diseases, problems that hurt the health and development of the trees.Some people try to prune their own trees, but often prune too much and leave large dead spots exposed on trees. It is important to know that pruning is species specific, and must be done according to species.
Shenandoah Tree Service can determine the type of pruning necessary to maintain or improve the health, appearance, and safety of trees. These techniques include
Eliminating tangled branches
Removing branches that interfere with wires, building facades, gutters, roofs, chimneys, or windows, or that obstruct streets or sidewalks
Creating better structure to lessen wind resistance and reduce the potential for storm damage
Training young trees for improved shape or silhouette
Removing limbs damaged by adverse weather conditions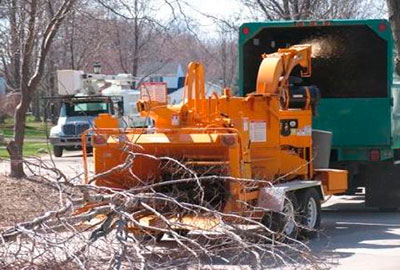 Brush and Wood Chipping
Brush chipping is a big part of any tree work. We can chip onsite when pruning, trimming, or removing your trees. We can also work with already existing brush and branch piles on your property.
The wood chips we get from brush chipping are usually high quality and good for mulching and landscaping. We're happy to leave the chippings with you, if desired.
When you think of tree cutting or tree removal you think brush chipping too.  They go hand-in-hand, or at least they should.  Any tree service company out there should be able to clean up after a tree cutting project. The job's not complete until the mess is gone.  At Shenandoah Tree Service, we pride ourselves with doing a great job from start to finish.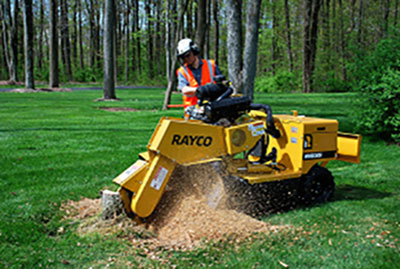 Stump Grinding
Your landscaping can begin as soon as we are done.
Our Stump Grinder will fit through any 36″ gate or opening to your yard.
Minimum impact to your existing lawn.  In most cases, no impact at all.
Once your stump is ground you're left with nothing but a filled in dirt area.
Stump Grinding is fast, simple, and clean!
Just fill the area in with top soil and plant grass seed, and in a while, you'll never knew there was a tree there !